Shopping in San Juan @ The Mall of San Juan
Shopping in San Juan is so easy! In Puerto Rico we are shopoholics, so we may boast that we have the best high-end mall in the Caribbean (The Mall of San Juan) as well as the biggest mall in the Caribbean (Plaza Las Americas). Today we feature the Mall of San Juan which opened about a year ago. There you will find dozens of designer specific stores as well as high end department store like Nordstrom and Saks. 
This article was taken from: http://www.discoveringpuertorico.com/the-mall-of-san-juan/
High End Shopping at The Mall of San Juan (Shopping in San Juan)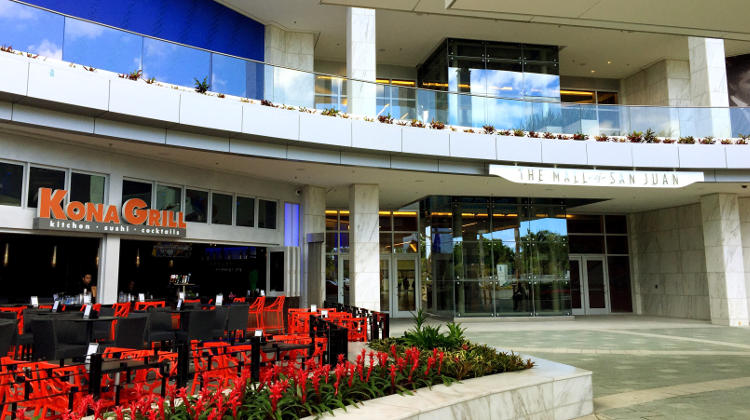 The Mall of San Juan brings the 'High End' shopping experience to Puerto Rico anchored by Saks Fifth Avenue and Nordstrom.
The mall which is located across from the San Jose Lagoon (and San Juan Airport) opened on March 26, 2015
Shopping Options
Saks Fifth Avenue and Nordstrom are the main anchor stores at the mall and mark the first time that such 'luxury' retailers have entered the Puerto Rican market. Other 'upscale retailers' that will call The mall of San Juan their home include: Louis Vuitton Hervé Léger, Jimmy Choo, Versace to name a few.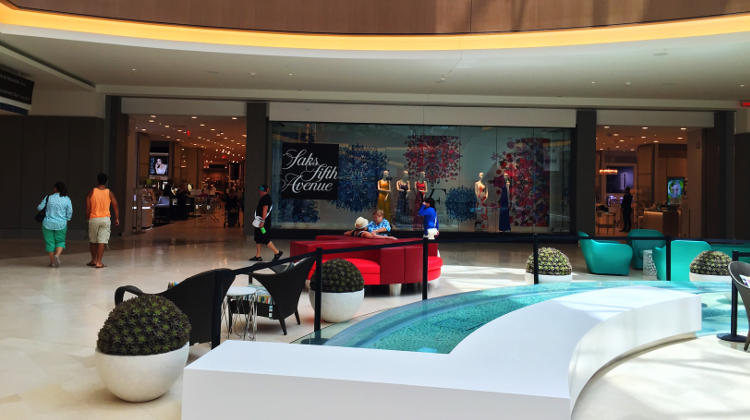 The mall also has big name retailers such as: Williams-Sonoma, Banana Republic, Gap and more. You can see all the stores on their website: The Mall of San Juan.
Dinning Options
Not to be out done by the retail offerings there are several dining options too.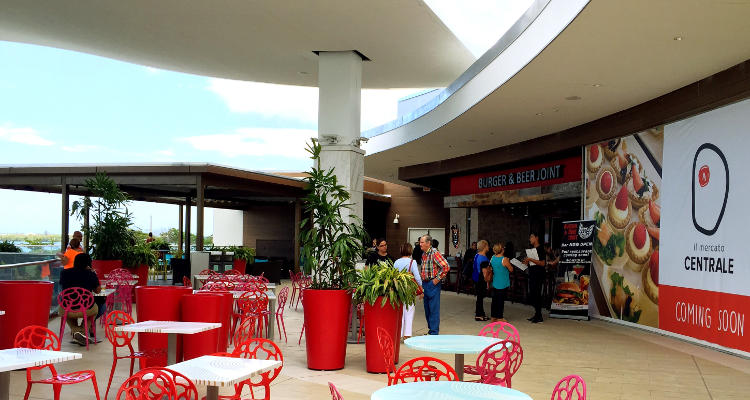 Nordstrom offers: Bazzille (a full service restaurant), eBar (coffee and pastry shop) and Habitant (for cocktails and snacks)
Saks Fith Avenue brings its signature Sofie's restaurant to Puerto Rico where Executive Chef Ivonne Martínez creates contemporary American Cuisine utilizing local ingredients
The Burger and Beer Joint and Kona Grill are also open and expected later in the year are American Cut and Brio Tuscan Grill
Hacienda Monte Alto Coffee Shop serves locally grown coffee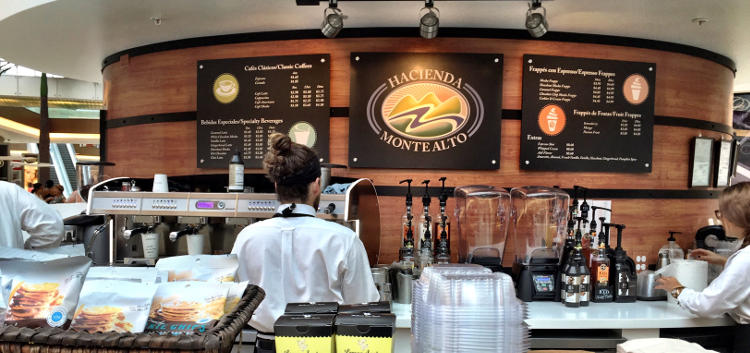 Mall Sevices
The mall has, wheelchair rental, free WiFi, children's play area, a 'Passport to Shopping' discount booklet, valet parking and self parking options.
Getting to the Mall of San Juan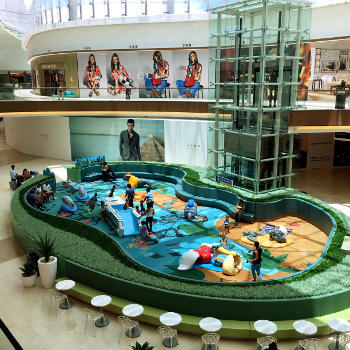 If you are visiting Puerto Rico or have a few hours layover at san Juan Airport and do not have access to a car, you can take a cab to the mall as it is close to the various tourist areas and airport.
For those with their own transport, the mall is located on the south Side of the Teodoro Moscoso Bridge and San Jose Lagoon, just follow the signs.
The Mall of San Juan
Location: South Side of the Teodoro Moscoso Bridge and San Jose Lagoon
GPS:
Hours: Monday – Saturday 9am – 9pm, Sunday 11am – 7pm
Parking: Yes, plus Valet Parking
Original source: http://www.discoveringpuertorico.com/the-mall-of-san-juan/